Editorial
Explainable Artificial Intelligence: A New Era of Artificial Intelligence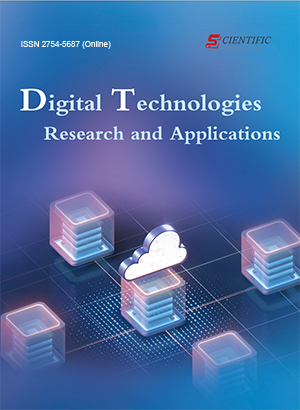 Downloads
Download

Darwish, A. (2022). Explainable Artificial Intelligence: A New Era of Artificial Intelligence. Digital Technologies Research and Applications, 1(1), 1–2. https://doi.org/10.54963/dtra.v1i1.29

Copyright (c) 2022 The author(s)
This work is licensed under a Creative Commons Attribution 4.0 International License.
Copyright
The authors shall retain the copyright of their work but allow the Publisher to publish, copy, distribute, and convey the work.
License
Digital Technologies Research and Applications (DTRA)  publishes accepted manuscripts under Creative Commons Attribution 4.0 International (CC BY 4.0). Authors who submit their papers for publication by DTRA agree to have the CC BY 4.0 license applied to their work, and that anyone is allowed to reuse the article or part of it free of charge for any purpose, including commercial use. As long as the author and original source are properly cited, anyone may copy, redistribute, reuse, and transform the content.
Recently, Artificial Intelligence (AI) has emerged as an emerging with advanced methodologies and innovative applications. With the rapid advancement of AI concepts and technologies, there has been a recent trend to add interpretability and explainability to the paradigm. With the increasing complexity of AI applications, their a relationship with data analytics, and the ubiquity of demanding applications in a variety of critical applications such as medicine, defense, justice and autonomous vehicles , there is an increasing need to associate the results with sound explanations to domain experts. All of these elements have contributed to Explainable Artificial Intelligence (XAI).

References